I have discovered that I really like
the a lot of the material from
I have given her a shout out before!
I purchased her
"
Road Trip USA
"
curriculum months ago
but haven't used it yet.
I finally decided this trip was the
PERFECT
time to get started.
So before we left,
I printed and compiled notebooks
for each of the boys to take with us.
But before we left,
we decided to start on the state
we were leaving from
and use our notebooks
to learn a little
about each of the states we were traveling through!
So we started with Texas!
Here is what we learned about Texas...
The state bird is the
Mockingbird,
but we feel it should be the
Grackle!
Cause they are all over the place
and
loud
and
annoying...
but I digress.
We learned that the large state mammal is...
can you guess??
Yep!
The LONGHORN!
Imagine that...
The state small mammal is the
armadillo,
we haven't seen any of those in person,
alive...
I do think I remember seeing one on the side
of the road and asking the hubs in shock,
"Is that an armadillo?!?!?!"
The Texas state flower is the
and after living here through
the spring...
I see why it is the state flower.
The sides of the roads are COVERED with
these beauties...
our daughter actually asked where all the
pretty flowers were earlier this week as we were driving around...
so she remembered them!
The state flag is strikingly similar to our home state flag...
coincidence?
I think NOT!
Texas State Flag
North Carolina State Flag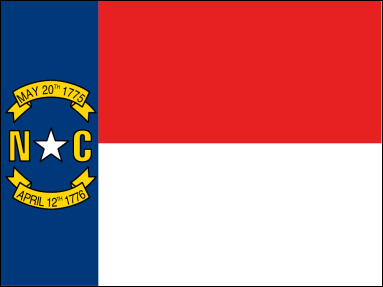 We also learned that the "Stetson" hat was born in Texas.
And guess what...
we, no the hubs!, actually had a real Stetson!
It used to be his grandfather's...
So, of course, we had to try it on!
(grin)
We made a recipe from Texas...
the Texas Sheet Cake!
LOADED with chocolate!
I let the boys do MOST of the work!
And Ms. Priss got in on the action too
and lent a hand...
er, tongue,
with the clean-up!
We were taking these on a "Go See It" with our
scout group,
so I opted to make cupcakes out of our
Texas Sheet Cake.
I whipped the icing and made it fluffy so it was easier to ice cupcakes.
The original recipe called for it to be poured over the sheet cake,
while still in the pan.
I was so excited when a mom in our scout den
said it tasted just like the Texas Sheet Cake her mom used to make
but the icing was different.
(Baker's Success!)
Sidenote:
Here is a picture of our
scout den at our "go see it",
the fire station.
We left most of the cupcakes with them
when we left.
Back to our Texas lesson:
We learned that the state vehicle is the
Chuck Wagon!
So what did we do?
We made chuck wagons!!!
I think they turned out pretty cool!!!
And looked awfully close to the real thing!